Dankbar with a drop of bitterness – FPV shot for a music video of FiNiSHT feat. WorldofSpiceBoy
von Ulf Schleth
It was a cold winter in 2022 when WorldofSpiceBoy, a german language rappar / spoken word musician, asked me to shoot some FPV scenes for the new music video on youtube he planned to do together with his buddy FiNiSHT, another great texter and musician. I can't tell how excited I was. Because it was so cold, I immediately bought several things like long underpants, a pocket oven and a heated bag for my lipo batteries. I also bought some additional batteries, ND filters for my GoPro camera and some other stuff. For 200-300 € overall.
I started with my preparations. Yet, I didn't do any serious filming with my GoPro and didn't have any deeper clue about the right settings. Also, I didn't know if my GoPro 7 was good enough. As soon as a new GoPro model is on the market, the FPV – reviewers find it worse than the older model, but some months later they fly only with the new and talk bad about the old one. I bought my GoPro 7 because of the replaceable lense-protector and because it was not the newest version, so i had to pay less than 300€ instead twice as much. I found out that an external stabilization of the footage with gyroflow / reelsteady doesn't really work with the GoPro 7.
So I had to go out and make some test flights. To be able to quickly change settings, I installed  GoPro Labs OS on the camera and tried several apps to generate the settings by QR Codes. I choosed QRControl which I found was the best. I never directly communicated with the director of the video and never met him in person, but I asked him over WorldofSpiceBoy. He didn't tell me much about what I had to do or which settings he wished, except "ND filter is okay, a linear Lens setting would be good and it doesn't has to be 4K".
When I saw the footage on my Computer to compare the different settings, I was irritated, because there were some strange artifacts. Fortunately It turned out that the reason for them was my graphics card and the slow machine, not the footage. With only one display connected, it looked much better. No problems with stabilization at all. In the end I decided to use this settings:
50 fps, shutter 1/100 sec., 2.7k, ISO 100, ND-filter, color flat, fov linear, hypersmooth on.
I also tried hard to improve my orbiting skills – it's strange how difficult it can be to orbit other people or things, even if you are already skilled at orbiting yourself. A piece of wisdom that can be applied to other areas of life as well.
The date had been postponed several times due to bad weather and sickness. When it finally kicked off, it had become warmer, and it became clear that some of my expenses had been a bit premature. Everything was ready; I packed all of my (two) drones to have backup, the 7″ and the 3.5″, loaded batteries, field charging and so on.  It was a cloudy day and after some trying at the field i decided to use the ND4 filter. The aim was to shoot some orbiting, some walking and a bit landscape. Here are some cut-outs of the material:
I knew i would be nervous and that I was. That's never good for flying, but the other three were chilled and told me, we could do another try on another day, if necessary. Nevertheless, I was still nervous. It was windy, and I had to fly very cautiously and keep a greater distance because, up until this point, I didn't own a cinewhoop and didn't want anybody to be hurt by the propellers. What made me even more nervous. Which slowly faded away as we had some nice talks between the flights.
We talked about life, music and medical and health care. No typical topic for a rap crew, but that's what i liked also about their lyrics: They are intelligent and authentic; they don't pretend to be stupid gangsters as lots of other german rappers. By the way, since my spotter was at school, they brought one. She did that job for the first time, but did it very well. At the end I wasn't really satisfied with my flying, in fact I think I flew like shit, but the others were happy and that was the only thing which counted. After some hours it became darker and we were pretty frozen and finished the shoot.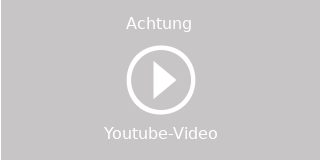 Some weeks later the clip appeared on youtube. Maybe turn up the brightness of your display and click above to watch it. I was surprised which scenes the director used, but he was the director and even when they were not spectacular from the fpv-point-of view (fpvpv), they fitted to the rest of that video. I really liked it. But when I sent out the link to my family and friends, a problem appeared: some of them couldn't see anything during the drone scenes on their mobile phones.  The director had lowered the brightness so much that the scenes were hardly visible on mobile devices with their different dislays and default settings. With the other shots he used there was no problem – they have much more light spots and contrast in it.
That was a great learning effect. Always try to find out in advance if the video has a dark environment. Attempt to evaluate which camera-settings / filters are the best if you reduce brightness of a shoot with low contrast in post-production. And, most important, try out the final version of your video on several devices, before you publish it.
A big thank you to WorldofSpiceBoy and anyone who helped.
Links
FiNiSHT: Instagram | Spotify
WorldofSpiceBoy: Instagram | Spotify
Dieser Text gefällt Dir?